We Deliver The Perfect Combination To RANK High, Fast…

Let's look at what happens when we combine Premium Content Creation WITH Proven Social Signals AND A Drip Fed USA Based Buffered Link Network.  The days of grabbing random links and all that PageRank hocus pocus are long over… The right way to build your links now is about creating very specific mini-authority top-level properties that link back to your primary content or site. These properties serve as the seed for a viral structure that grows over time…
All content we create is heavily optimized with relevant images, video and multimedia. We'll make your offsite content is of the highest-quality and specific relevance for your subject matter. 
Once our team builds that critical framework, it's all about making it viral…And…
Our developers like to call that the Power Keg stage because…

Here's what happens in the real world….When an authority site posts an article, other sites immediately begin writing responses that link back to it and that's precisely what we do. We build a baseline of 2 or more completely independent viral link structures that push link juice up through 3 layers and onward through the ultra-optimized mini-authority properties that funnel all of that authority directly to your external content or sites.
Then We Crank Up The Volume…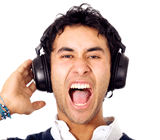 The other distinctive feature of any viral link structure is syndication of articles by hundreds of other sites – that's crucial.
Our team of dedicated, USA based writers take each finely-tuned article we create for you and we run it through our Exclusive AccuMatch Semantic Content Scoring Engine ™ –  This is like putting a high powered scope on a deadly accurate rifle pointed directly at the most vulnerable positions we want to score for in the search engine rankings – And…
The end result is finely-tuned, unique, HIGHLY readable "exact match" content extremely relevant to your subject matter…And…
We'll slow-drip each article to the most essential distribution channels over the next 3-4 weeks. By slow-dripping these articles, (And using some very advanced methods that we reserve only for our agency clients), we keep ALL sites safe by creating a steady stream of NATURAL links over an extended period of time….
Ramming Speed…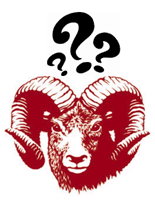 You already know that building links is not enough. Even though we'll give you the best content, content, CONTENT, you've ever seen…
Content is nothing if it isn't rapidly distributed and there are countless pages on the internet, but Google doesn't  know they exist without a bit of a kick…
We use a number of proprietary technologies (and 15 years of proven insight and techniques) to get your links recognized and indexed by Google. This can mean the difference between results within a few weeks or a few years in many cases. We'll slow ping your links with our own tools at a variable rate daily.
This can last for over 2 or more weeks so you'll have a nice steady stream of links being indexed for a long time – and that means better rankings, more solid rankings and the best possible results for your client, every time…
And while all of that is going on, our dedicated team of Social Signal experts put our proprietary game plan into play that makes your site sing at the personal level – Real accounts, real people and proven strategies that push your site ahead and send a clear message to Google that it's time to pay attention to your content…And rank it well…
And We're Totally Scalable To Meet Your Needs…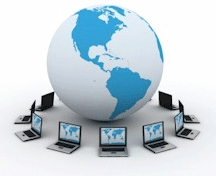 Your search engine optimization methods need to be scalable.
Whether you're an in-house SEO for a large site or an agency with hundreds of clients, you know that ANY facet of SEO is not a 1 time, quick-fix task. Search engines want to see growth, change, synergy coming in on a regular basis.
No matter what you need, no matter how big or how small, we have packages that make it possible for you to dominate your competition with the best, most intelligent and most powerful SEO solution available anywhere…
Finally, remember – We don't work for your competition, we work for YOU!